BELIZE ROPE - SHOP
livepages::jquery();?>
Our NEW Belize range features a show-stopping open square flat rope weave in a super-contemporary mixed grey rope colour that almost looks like wool.
The tables feature angular shapes and gorgeous Superstone table tops just like our Panama range and add instant sophistication to any outdoor space.
The Eucalyptus FSC wood frames have a brushed finish that perfeclty coplements the grey blended cusions and grey rope.
Products In This Category:
Showing 1 - 2 of 2 results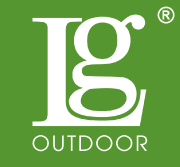 LeisureGrow is widely recognised and represents innovation, quality and style in all of their products.
When you buy with LeisureGrow, you are investing in a product that is designed to give years of pleasure.
EDEN CUSHION TECHNOLOGY LG GARDEN FURNITURE WARRANTY LG CARE&MAINTENANCE