ALUMINIUM - SHOP
livepages::jquery();?>
Cast aluminium garden furniture has so many benefits over teak garden furniture and cast iron garden furniture. Aluminium garden furniture will not rot and will not rust. Is maintenance free. Long life guarantee - it will not need replacing every 3/5 years like wood, plastic and other materials. It is designed to be left outside all year.
It is without doubt the best garden furniture that you can buy!

Products In This Category:
Showing 1 - 4 of 4 results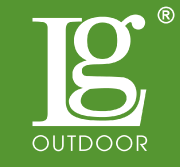 LeisureGrow is widely recognised and represents innovation, quality and style in all of their products.
When you buy with LeisureGrow, you are investing in a product that is designed to give years of pleasure.
EDEN CUSHION TECHNOLOGY LG GARDEN FURNITURE WARRANTY LG CARE&MAINTENANCE