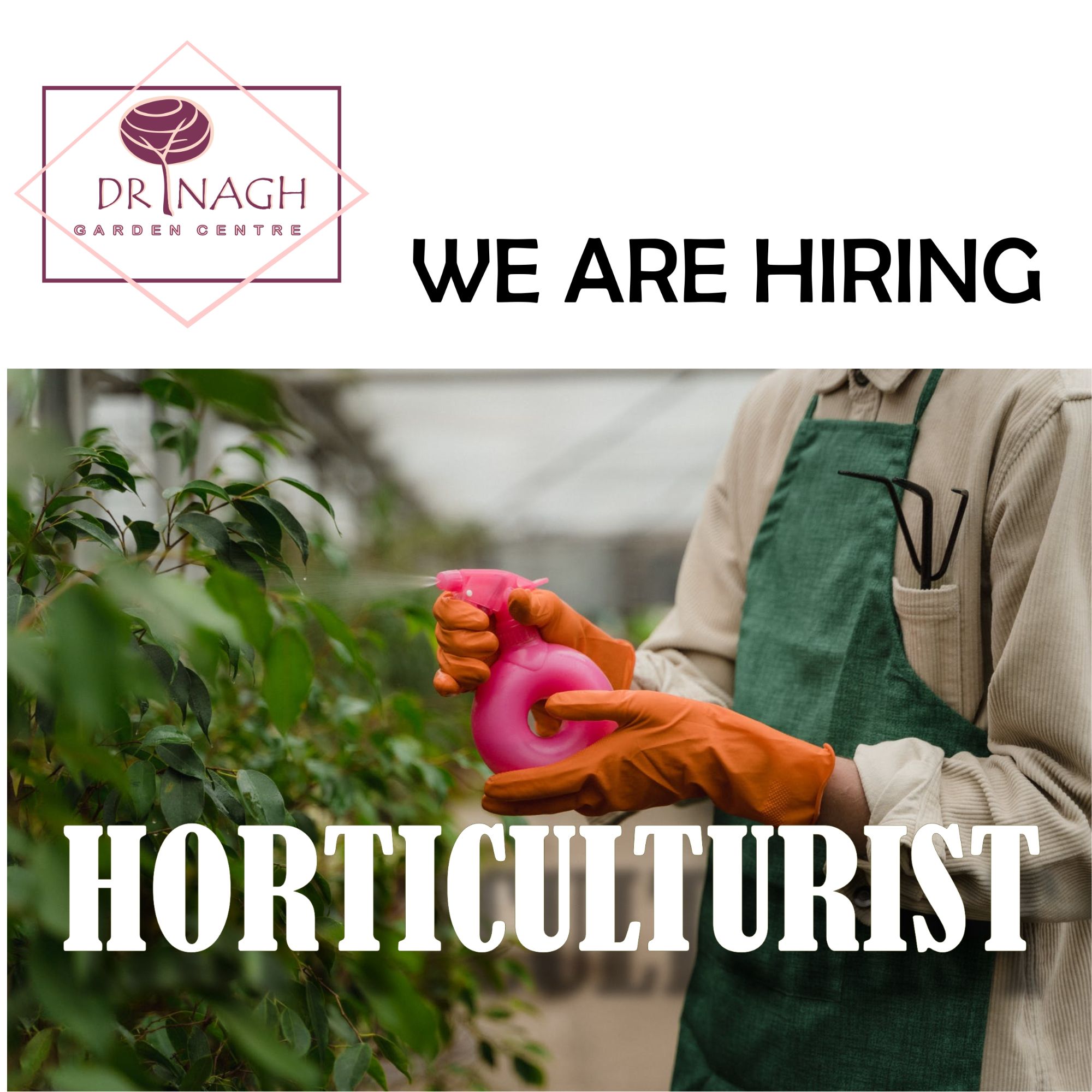 HORTICULTRIST Vacancy


An exciting opportunity has arisen for the position of Horticulturist to join our team in Drinagh garden centre.
We are seeking a professional individual with a strong horticultural background (min 6 Level ) and minimum of 2 years of retail horticulture.
This would be an ideal role for a person who has a keen interest and knowledge of the horticulture industry and is looking for an opportunity to work within a fast paced environment with an extensive range of products.
Ideal candidate will be be enthusiastic and possess a friendly, approachable customer focused personality.
Duties to include: Dealing with customers, providing horticultural advice to customers, dealing with garden related queries, care and maintenance of garden centre, merchandising of plants and dry goods, sales and other related duties as arise. Horticultural experience essential!!!!!!
The core values for which we look in our staff include:
Courtesy and dedication to customer service
Leadership
Commercial thinking
Team spirit and the ability to work with others
Total commitment to the highest standards
Flexibility
A desire to be and do the best
This is a full-time position. We are a 7 day a week operation and you will be required to work weekends. Salary will be negotiable based on the candidate's experience and qualification.
Job Type: Full-time


Apply by email to: send us your CV and cover letter to
Levitstown ,Rosslare Road, Wexford, Ireland ROI
REATAIL ASSISTANT


We are seeking a smart, conscientious and customer focused store assistant with a min of 2 years experience of selling, stocking and merchandising in a retail environment . Ideal candidate should be able to converse in a courteous and polite manner. Always paying specific attention to detail, and having a approachable, cheerful and friendly attitude.
Duties will include:
Operating tills and processing cash and credit card transactions accurately & efficiently.
Assisting customers in the selection and purchase of items.
Ensuring that the shop counter is always manned.
Keeping merchandise orderly and neat in appearance.
Setting up promotional displays.
Cleaning the shop, hovering, polishing etc. in general keeping the shop floor clean and tidy at all times
Having specialist knowledge of the store products and merchandise is in high importance to our company. The ideal candidates should be quick learner and always willing to inform themselves on products in our store
Job Type: Full-time


Apply by email to: send us your CV and cover letter to
Levitstown ,Rosslare Road, Wexford, Ireland ROI