MONACO STONE COLLECTION - SHOP
livepages::jquery();?>

MONACO
A gorgeous modern pebble grey EverWeave paired with ash grey cushions gives our classic-shaped Monaco a modern twist. With a lovely flared curve arm on the dining, lounging chairs and modular sofas. And with adjustable tables on the modular sets it's super versatile.
This furniture will help you enjoy the Summer in style for years to come. The range includes dining and lounging options, as well as a choice of dining modular sets that come with an adjustable table that takes you from relaxed drinks through to sit-up dining in one easy click.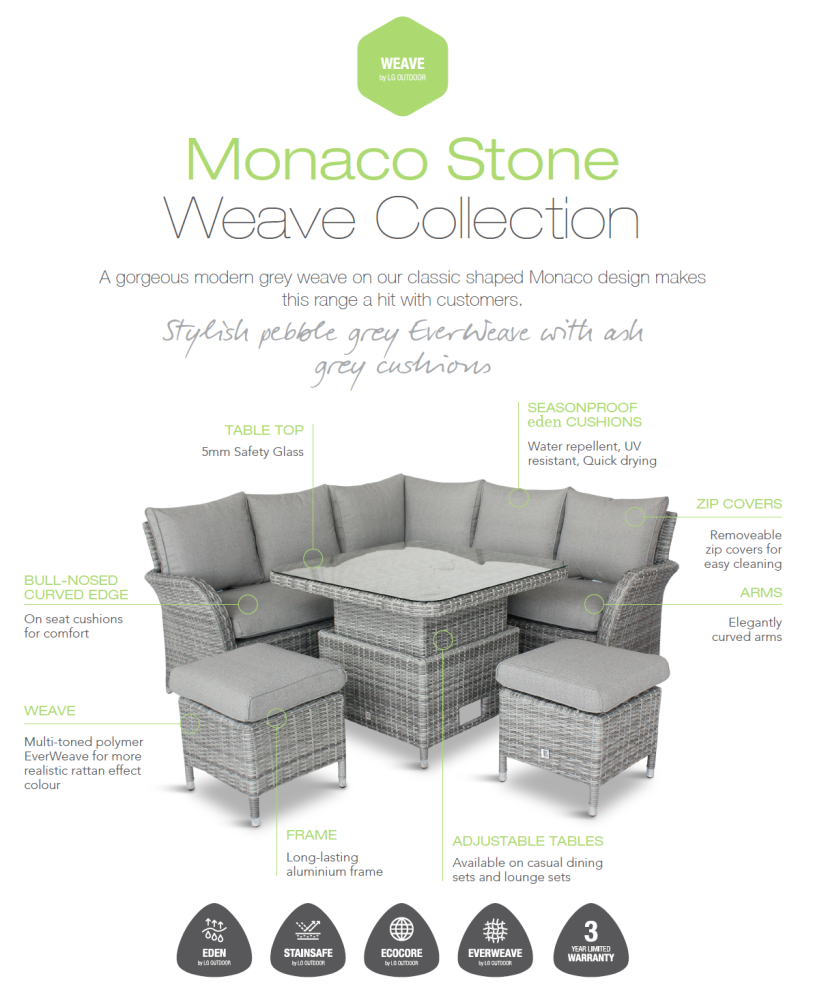 Products In This Category:
Showing 1 - 12 of 12 results
LeisureGrow is widely recognised and represents innovation, quality and style in all of their products.
When you buy with LeisureGrow, you are investing in a product that is designed to give years of pleasure.
EDEN CUSHION TECHNOLOGY LG GARDEN FURNITURE WARRANTY LG CARE&MAINTENANCE