DEVON - SHOP
livepages::jquery();?>
A quintessentially English country garden in the summertime isn't complete without a Devon Cast Aluminium Set. With an intricate pattern and detailed framework set in a subtle bronze finish this is classic country style at its best.

And what could be better than one of our super-comfy EDEN season-proof cushions that you can leave out all Summer long without worrying about those equally quintessentially British Summer showers!

Products In This Category:
Showing 1 - 4 of 4 results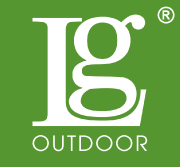 LeisureGrow is widely recognised and represents innovation, quality and style in all of their products.
When you buy with LeisureGrow, you are investing in a product that is designed to give years of pleasure.
EDEN CUSHION TECHNOLOGY LG GARDEN FURNITURE WARRANTY LG CARE&MAINTENANCE